Siebold's Seeds
Japan
Siebold Garden. Setouchi Triennial.

Gimme Shelter
Scotland
Anwoth. Environmental Art Festival Scotland. Video installation. Together with Karin van der Molen I made an interactive multimedia installation in the ruins of the Old Kirk of Anwoth. The project engaged visitors in exploring the whereabouts of the disappeared roof of the building.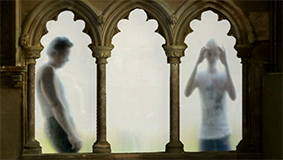 Enter a new world
United Kingdom
Altered. Heckington. Video installation with 11 projectors in an old church. I composed a series of  films in response to the spaces in and around the church. The projections and soundscape seem to come from nowhere, engaging and guiding the audience from one piece to the next. I wanted my art to break through the thick walls of the church so that metaphorically the outside light could flow inside.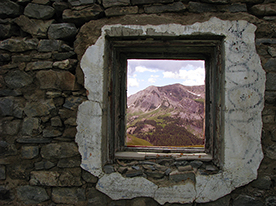 No Nature
France
Imagining a poem by Gary Snyder.